Role: Ux Designer, Ux Copywriting  | Duration: 1 week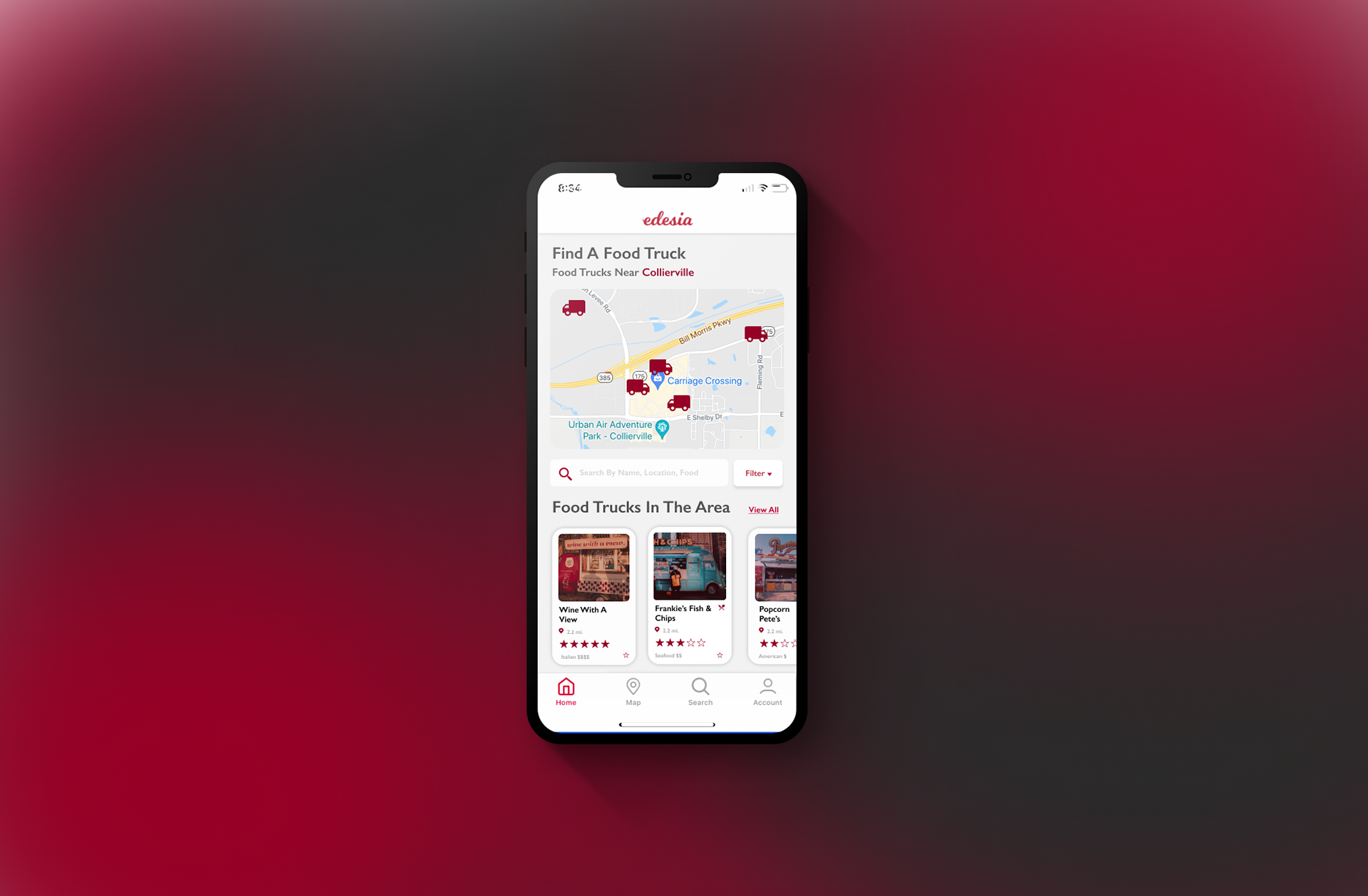 Overview: 
Edesia is a start up that is focused on solving the problem of finding and ordering from Food Trucks. It is based in Memphis, and is seeking to improve the experience of the current app, and to make it easy to navigate for its users. I conducted usability testing on the current app to find the pain points. The main pain points from users were location services and searching and filtering capabilities. I created a new search bar with filter options for food category, and a filter bar for rating, location, and price as well as a pop up that notified users to enable their location. 
Problem
Although the app has a nice flow, it could use some more details to prompt the user to perform certain actions.  When signing on to the app, There is no button that forces the user to sign in, which is necessary for ordering capabilities on the app. By the current language, it suggests that "Let's Go" would take you to create an account, but it takes you to the homepage instead.  The search bar was an area of opportunity, since users couldn't really search based on food category, price, rating, or distance. Through usability testing, I found that the users could not search for specific categories near them or filter their options by price or rating. Likewise, I thought the app could use some more personality to feel more human and enhance the experience.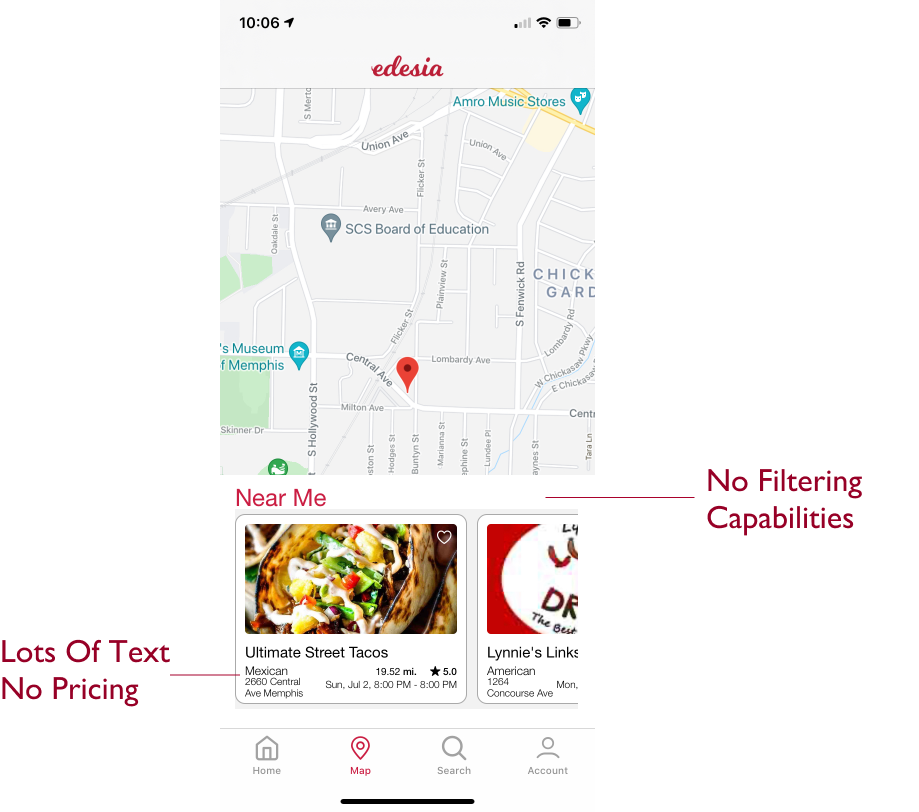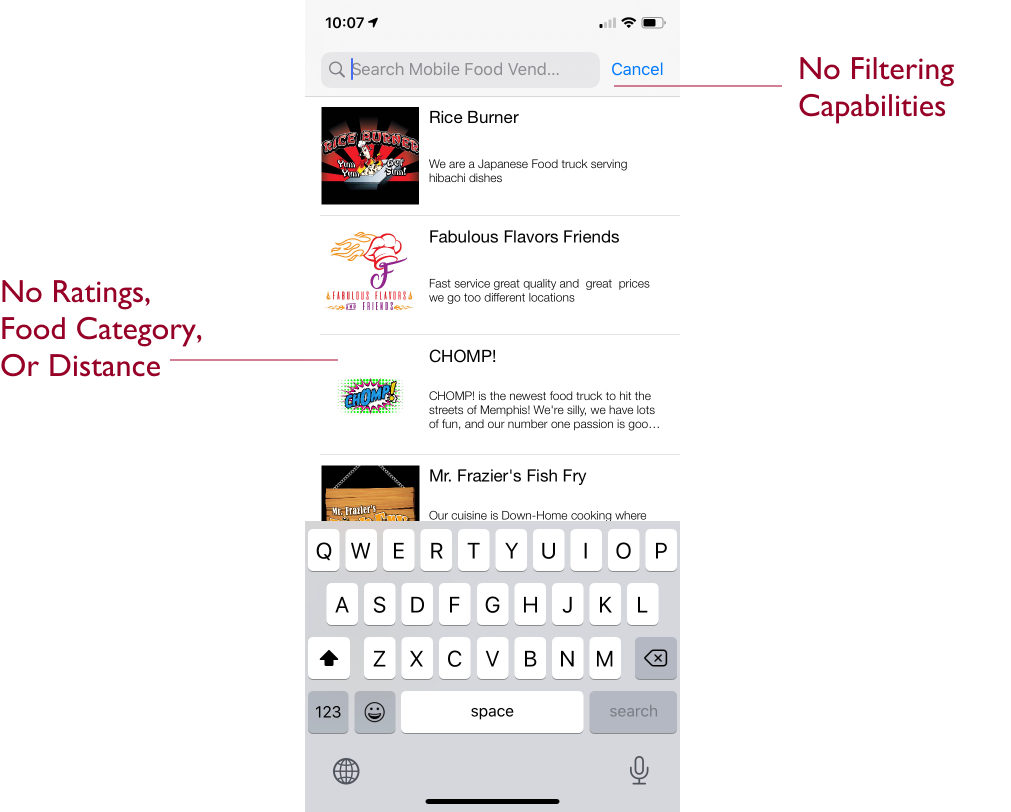 Market Research 
I looked at other apps that utilize search and map features such as Doordash and Google maps. I found that they utilize search autofill and categories. When looking to find which categories should be used at options I utilized Doordash's recommendations for distance, price, and food category.
Solution
 I broke up the sign in into 4 separate steps, so that users can be guided through the process since it is a non familiar app. I also added a location services feature, since users would not have their location on, and not be able to see anything on the screen. I added a filter to the map as well as a filter to the 'search all'.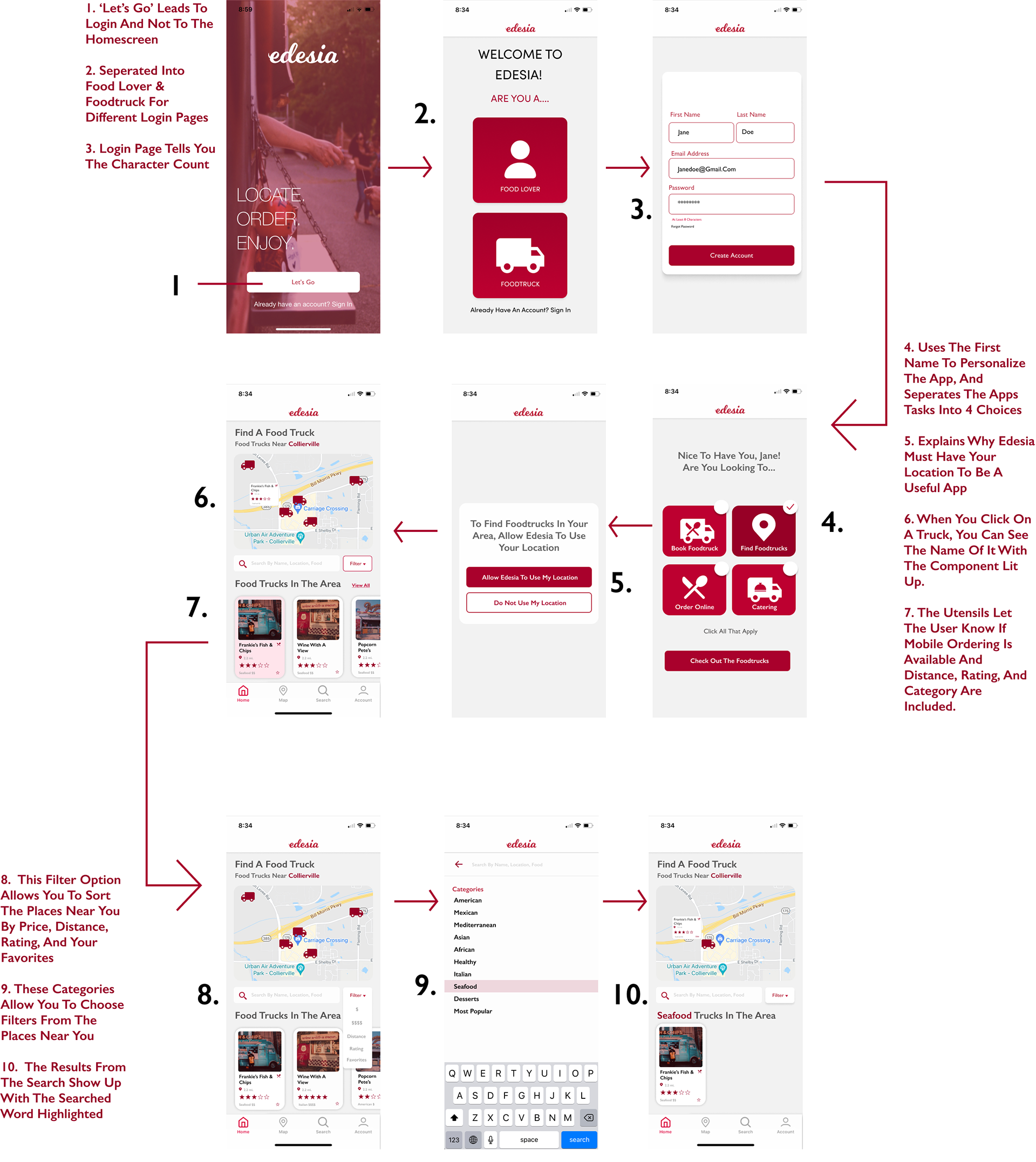 Have I made an Impact? 
I believe that the improvements I have made to the design will help users to navigate through the Edesia app easily, which would increase the amount of people searching and ordering from food trucks. This app is amazing because it helps local Memphis food trucks get in front of customers and increase business. I love helping out startups and even more so my city!